Open Data for Development
What is "Open Data for Development"?
The movement to utilize open data to improve decision-making has the potential to transform the field of international development. The rapid increase in available data helps leaders, organizations, and citizens ensure that development efforts can become more transparent, participatory, and collaborative. These vast stores of open data are a departure point for developing tools to aid decision makers, researching the impacts of development projects, building platforms for donor coordination and citizen engagement, and more.
A series of transparency initiatives (e.g., Mapping For Results, Data.gov, the Open Aid Partnership, the International Aid Transparency Initiative, AidData) have demonstrated the value of generating and providing open access to high-resolution, subnational aid and development data. These efforts to deliver hyper-local data on development and aid flows are bringing greater efficiency, accountability, and transparency to programs and policies that are designed to improve society at large.
The Challenge
In partnership with AidData and the College of William & Mary, this category challenges students to develop a plan that leverages publicly available datasets to innovate solutions and address important development challenges. Applicants may submit projects in a number of areas, including but not limited to mapping visualizations, transparency and accountability feedback loops, crowd-sourcing tools, monitoring and evaluation applications, methodological contributions, randomized control trials, and spatial analysis. Strong consideration will be given to projects that can demonstrate broad impact, sustainability, and scalability to multiple countries or underserved areas.
Examples of proposals that would fit into this category include:
A mapping platform visualizing the subnational locations of a country's foreign aid projects for better coordination among donors.
A crowd-sourcing platform that facilitates citizen feedback on development projects.
A geospatial decision support tool to determine where to build service facilities and transportation infrastructure.
A rigorous research project answering questions including whether, when, or how transparent aid and development data leads to better development decisions and outcomes.
A visualization tool that enables governments and/or organizations to make better resource allocation decisions.
Eligibility
The Open Data category is open to all matriculated undergraduate and graduate students. At least one member of the team must be a matriculated student at a university participating in USAID's Higher Education Solutions Network:
UC Berkeley
College of William and Mary
Duke University
Makerere University (Uganda)
Massachusetts Institute of Technology
Michigan State University
Texas A&M University
Multidisciplinary teams are strongly encouraged. For additional information about general contest rules, timing, and how to apply, please refer to the Contest Application Requirements.
Sponsors


AidData
AidData is a research and innovation lab that seeks to improve development outcomes by making development finance data more accessible and actionable.


United States Agency for International Development (USAID)
Since 1961, USAID has been the principal U.S. agency to extend assistance to countries recovering from disaster, trying to escape poverty, and engaging in democratic reforms. The Blum Center links world-class faculty, inspiring new curriculum, and innovative technologies, services and business models to create real-world solutions for developing economies.


Higher Educations Solutions Network
USAID has created a constellation of seven Development Labs that harness the intellectual power of great American and international academic institutions and that catalyze the development and application of new science, technology, and engineering approaches and tools to solve some of the world's most challenging development problems.


Blum Center for Developing Economies at UC Berkeley
The Blum Center links world-class faculty, inspiring new curriculum, and innovative technologies, services and business models to create real-world solutions for developing economies.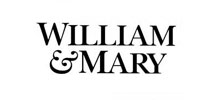 College of William & Mary
The College of William & Mary in Virginia is a public research university located in Williamsburg, Virginia, United States.
In-Kind Sponsors


The CITRIS Data and Democracy Initiative
Founded in 2011, the CITRIS Data and Democracy Initiative brings creativity and innovation from computer science, electrical engineering, and social media to bear on issues of democracy building and civic participation.